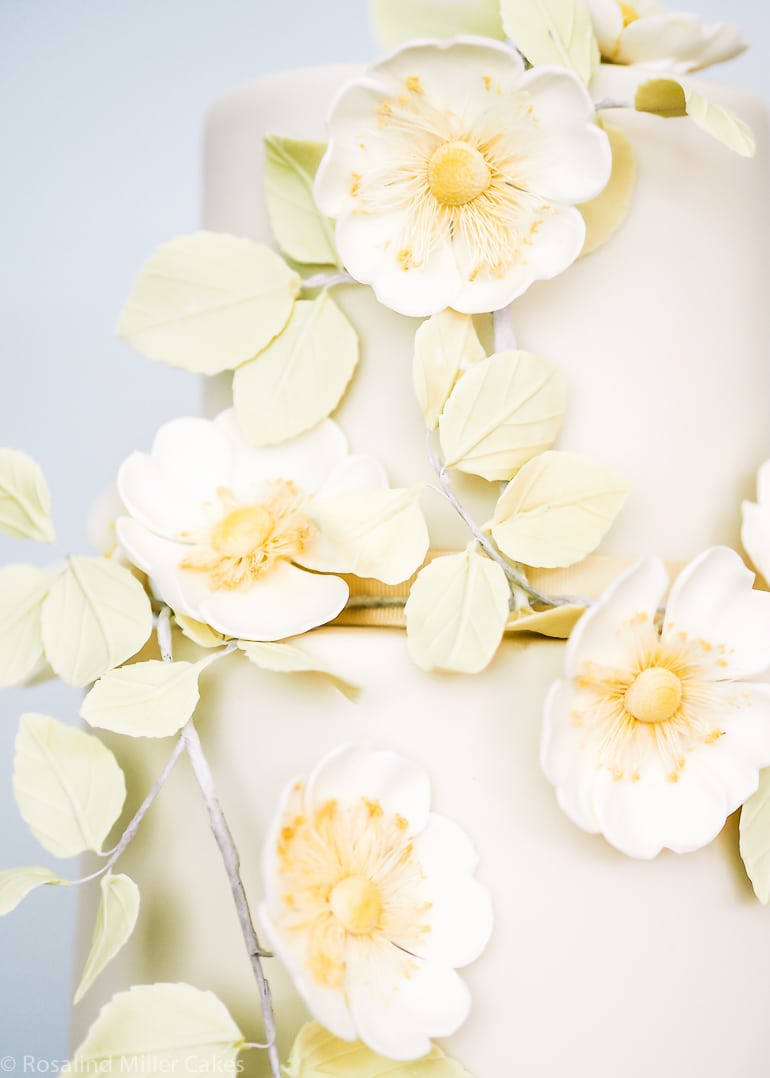 An enchanting 2 tier wedding cake with ivory and yellow climbing briar roses. This cake was inspired by the Brother's Grimm tale, 'Briar Rose', and is perfect for a spring or summer wedding.
View more cakes with sugar flowers >
---
I just would like to thank you for the amazing cake you made for our client. It was delivered on time - hassle free for us. Not only did the cake look pure sophistication and beauty – it was also delicious!
– Olga , Hedsor House