Dessert Tables
Our foray into dessert tables began when in 2013 we were asked to design and create two magical, show-stopping dessert tables to feed 1000 people, along with a 2 metre high wedding cake for a royal wedding in the UAE. We have since made many more for royal families across the Middle East as well as weddings and events in the UK.
For your wedding or event we can design and create a full dessert table; from a large visual extravaganza to feed 1000, to a themed sweet table to feed 50. We also make individual sweets and desserts to accompany a cake display, or to give as gifts and wedding favours.
The options and design possibilities are endless, but here are a few of the desserts, treats and dessert tables that we have made for past clients. Every element can be designed and customised for you, from flavours and sizes to individual dessert decorations and full table design.
Desserts and Treats
Here are some examples of the individual items that we can make to fill your dessert table. Our desserts and treats are also perfect for wedding favours and gifts, and are available in an array of delicious flavours.

Please get in touch to discuss booking a dessert table, to order individual desserts and treats, or to discuss the various options available.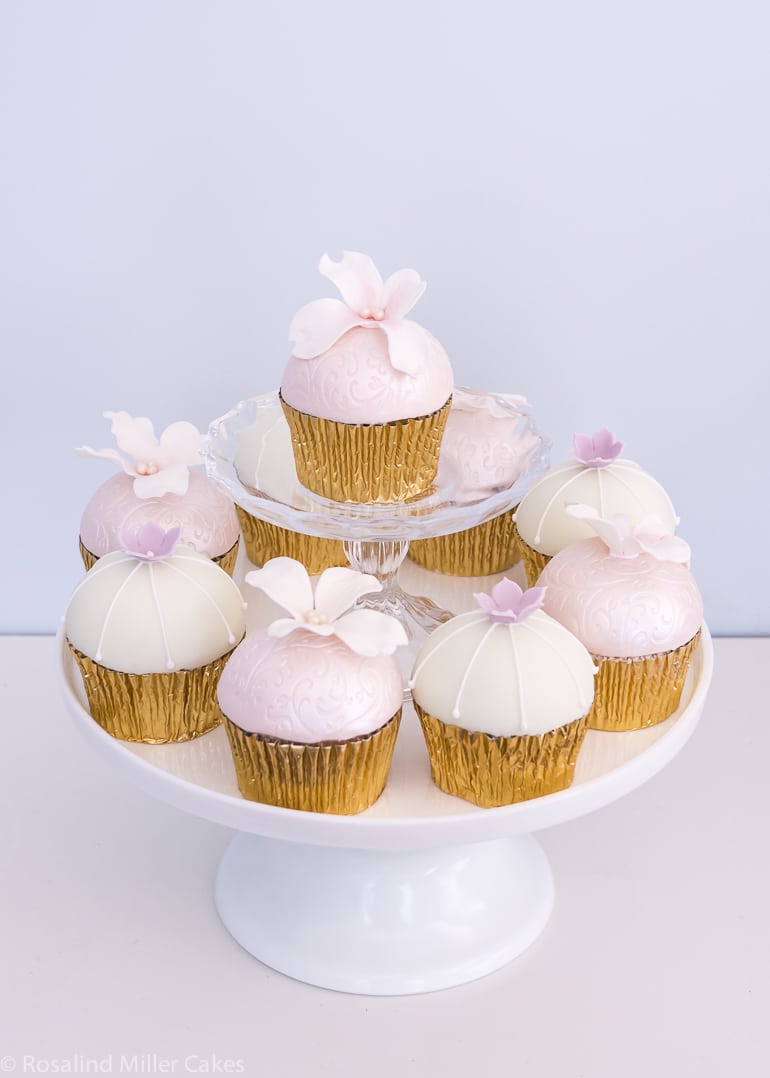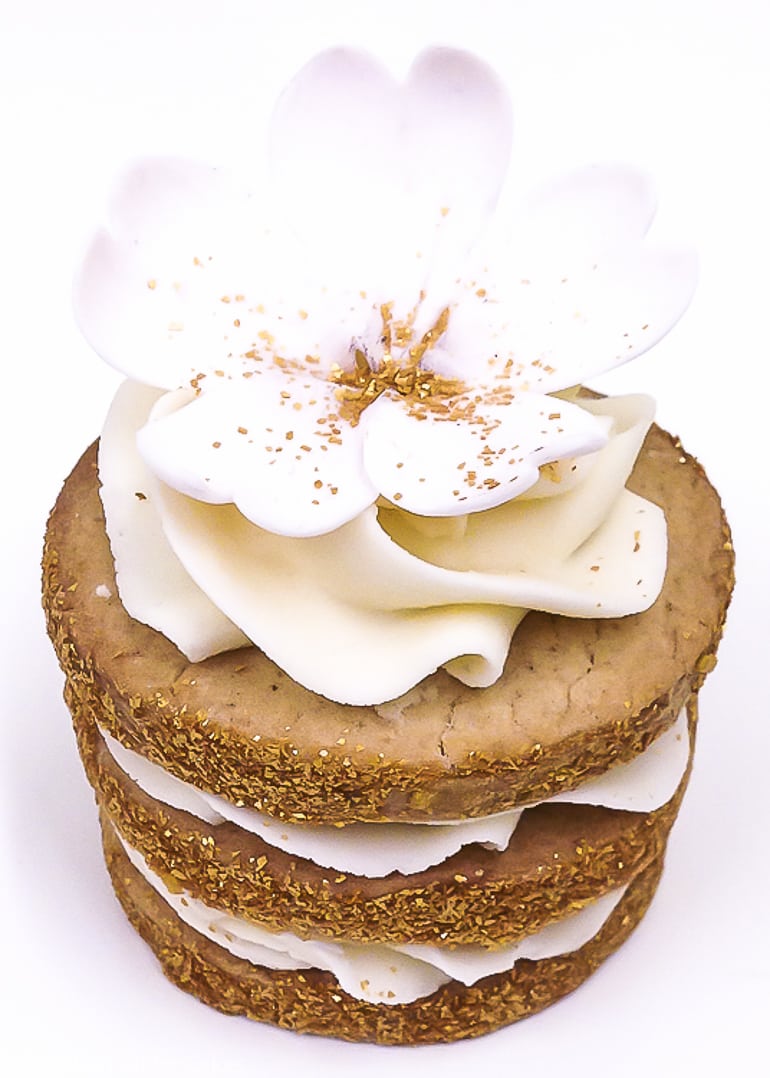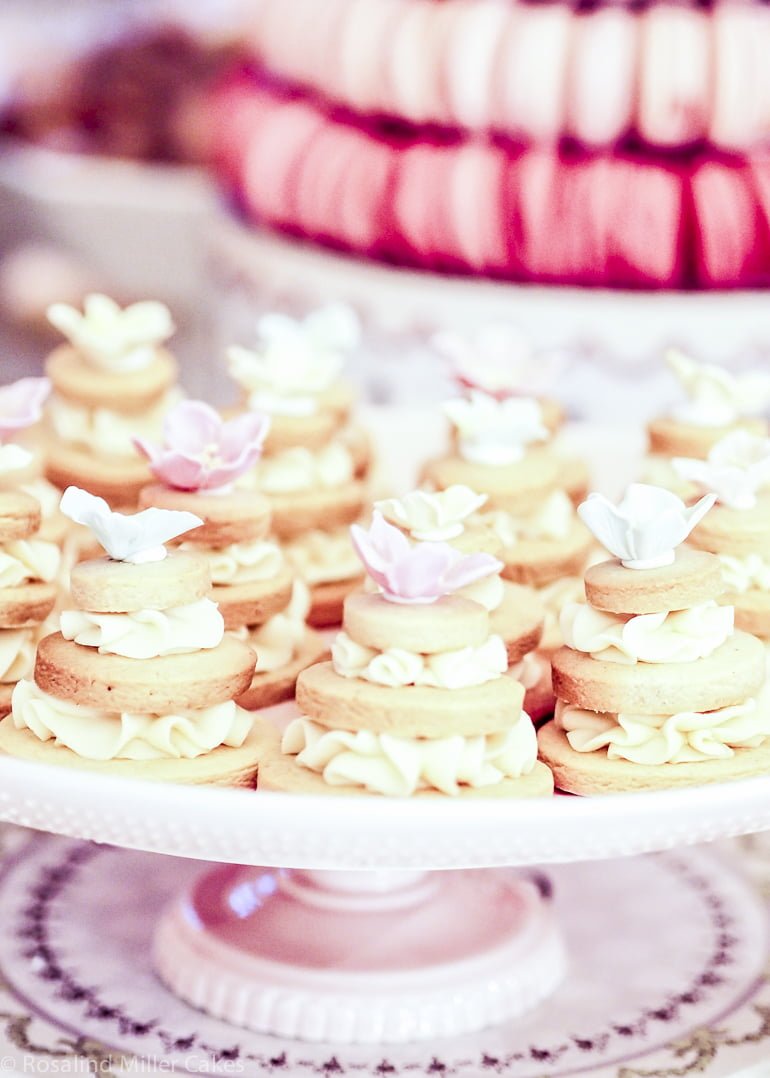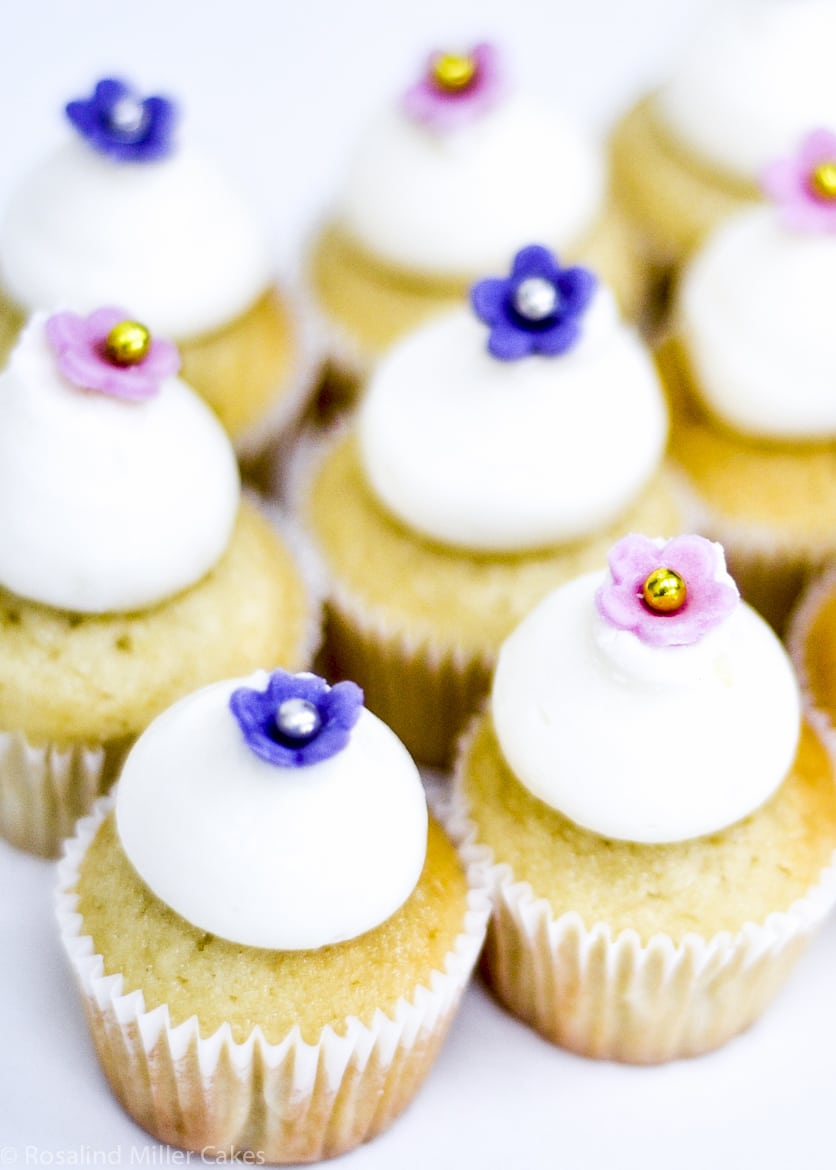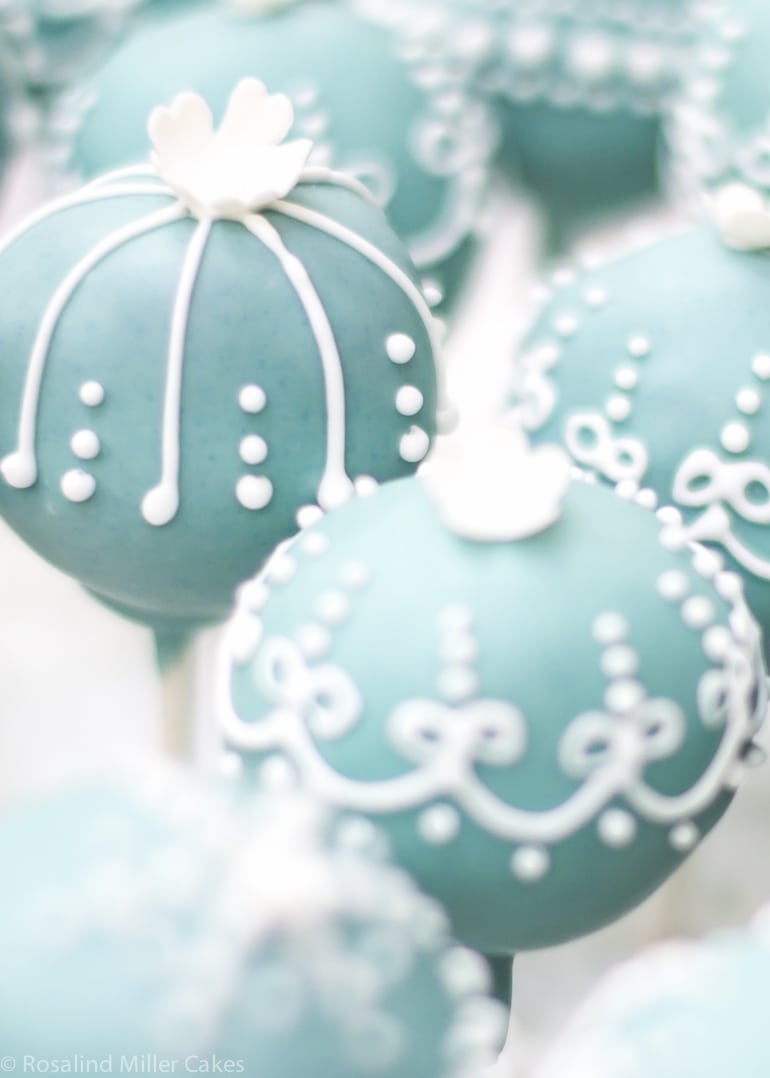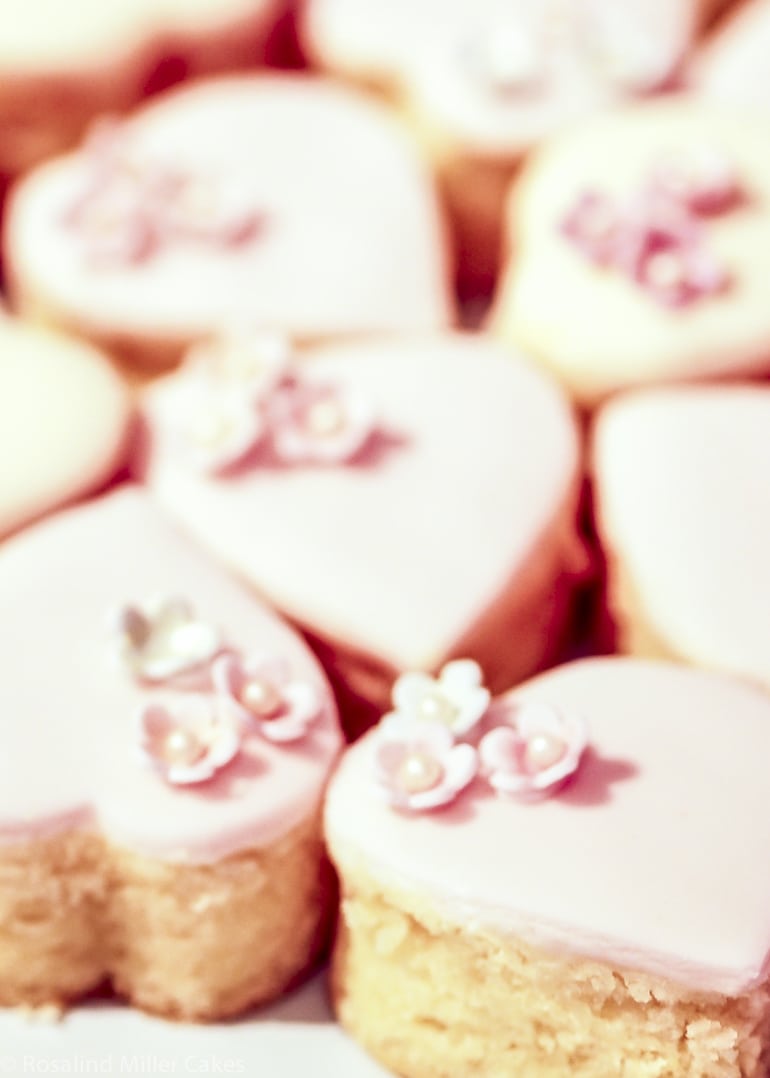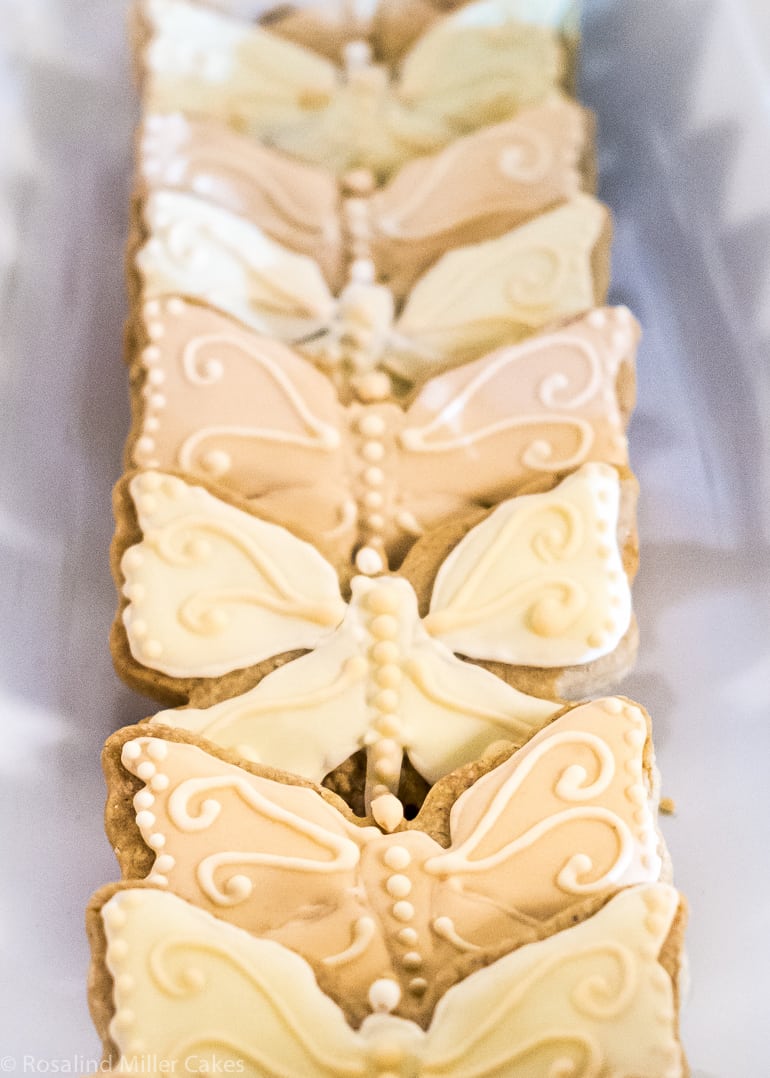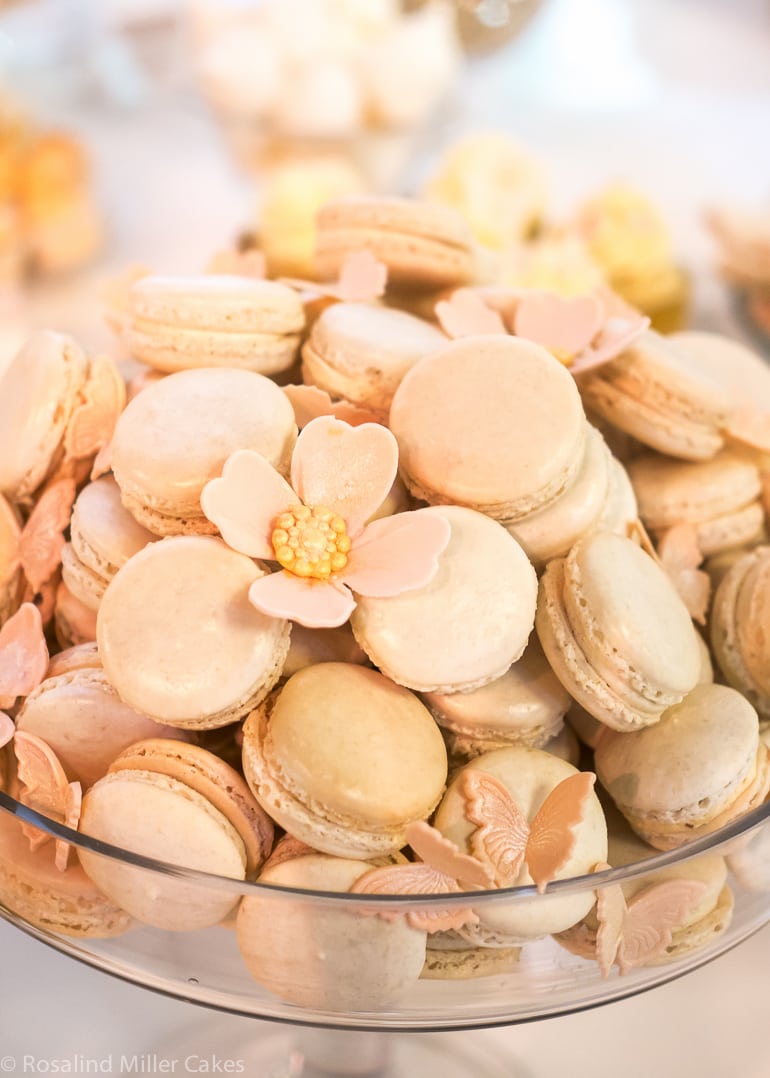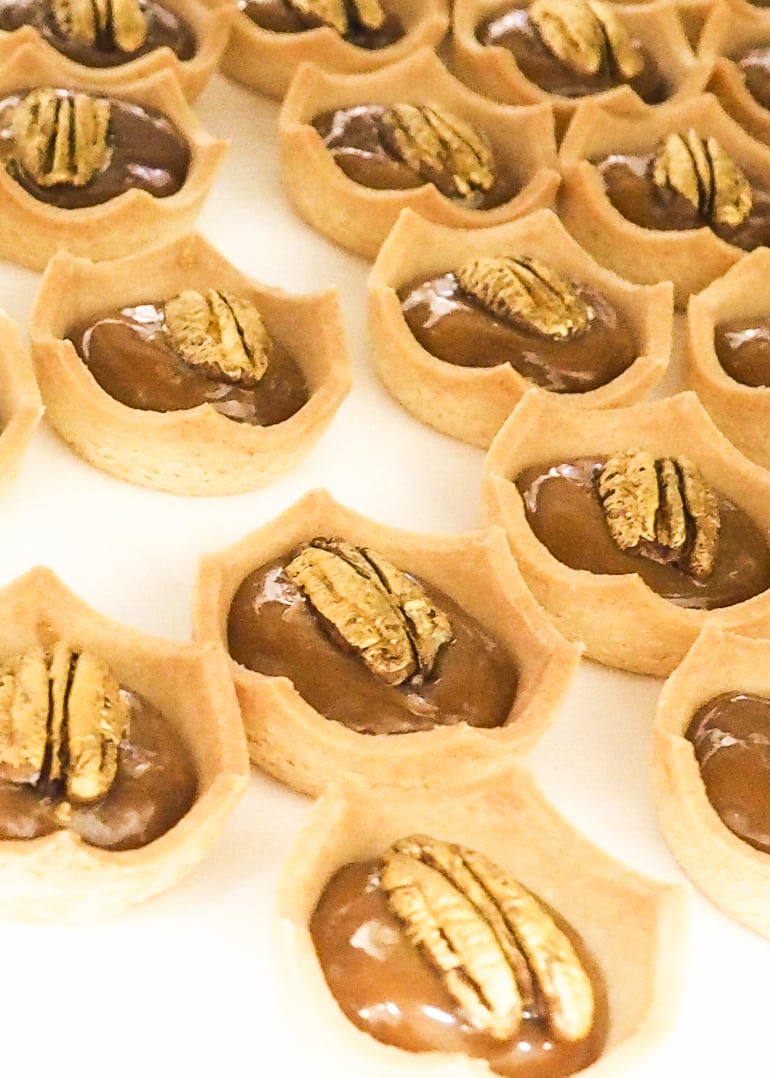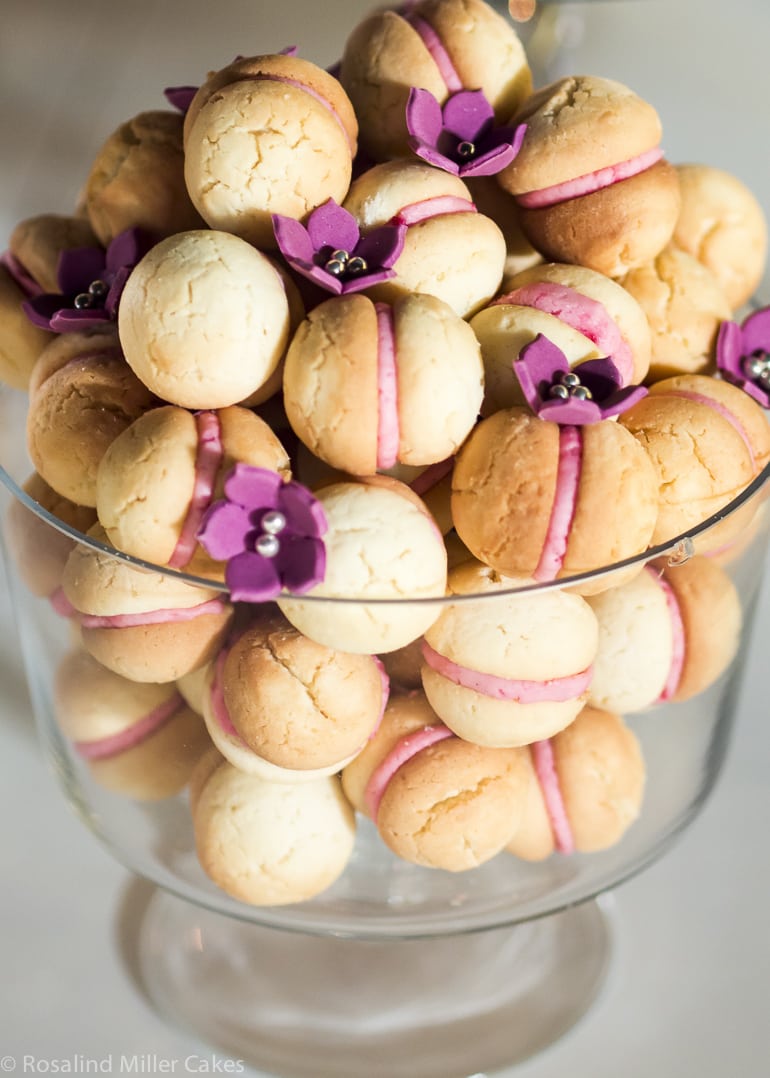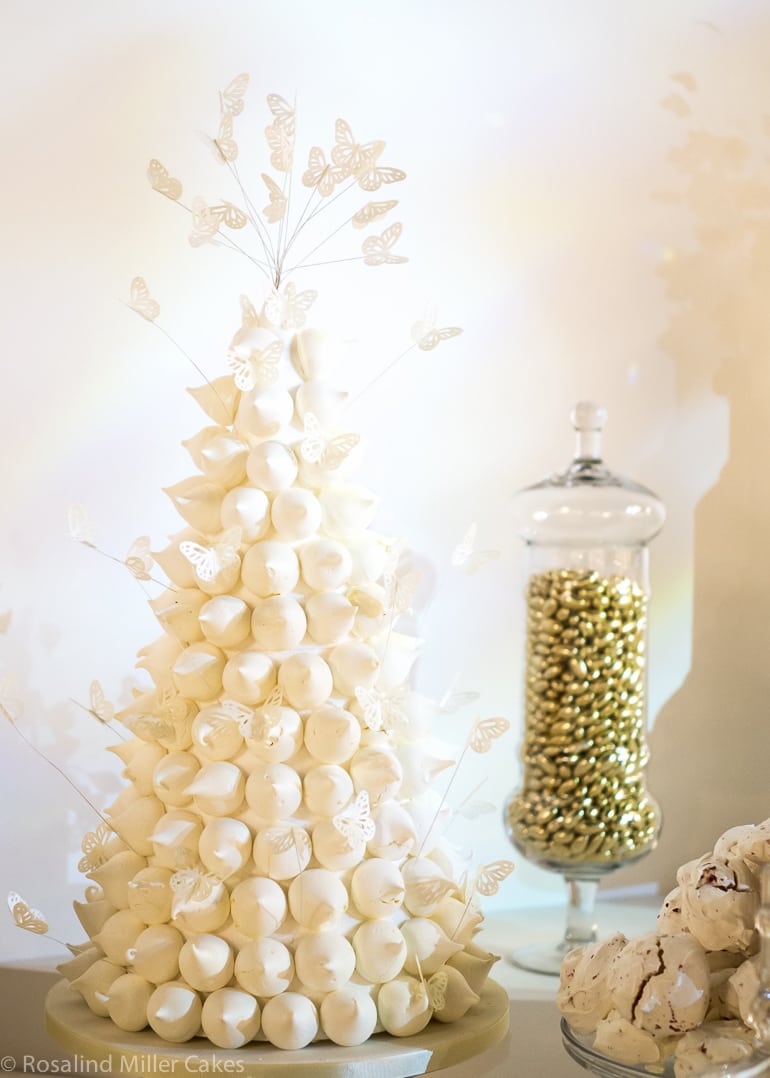 ---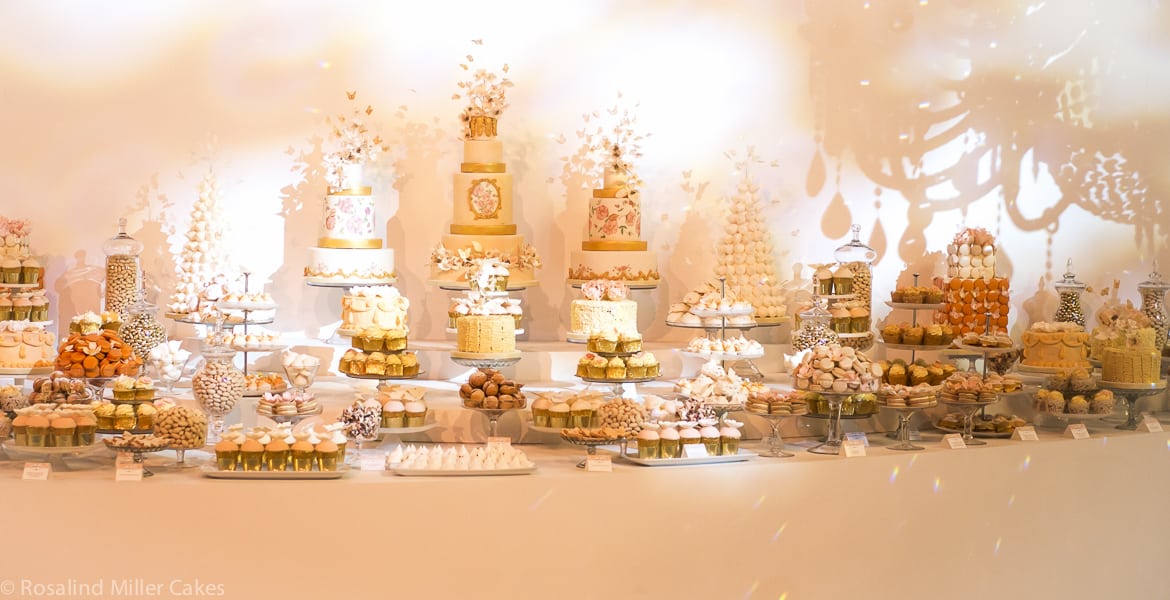 A Middle Eastern Royal Wedding 2014
A breath-taking peach, ivory and gold dessert table, commissioned for a royal wedding in the Middle East.  The table was filled with desserts adorned with hundreds of delicate sugar and wafer paper butterflies and flowers (inspired by a Valentino gown), featured three wedding cakes, and spanned five metres.
---
A simple yet stunning dessert table, with a gold and ivory theme, for a London wedding. The wedding cake was decorated with sugar ruffles and gold leaf, with two single tier cakes decorated with gold leaf and sugar blossoms sitting either side. Trays of fondant cupcakes to match the larger cakes complete the display.
---
The first of our grand dessert tables, commissioned in 2013 for a royal wedding in the UAE just outside of Abu Dhabi in early 2014. The end result was even more beautiful than we had imagined in our sketches and plans; two 3 metre tables overflowing with desserts in pastels and gold to feed 1000 guests, including; two 4-tier cake, four 2-tier cakes, four macaron towers, four meringue trees, 12 buttercream cakes and countless mini dessert treats, from cookies and cupcakes, to cakepops, meringue kisses, and victoria sponges. For the wedding we also made a towering wedding cake, almost two metres high, and covered in 100s of individual handmade sugar roses.
---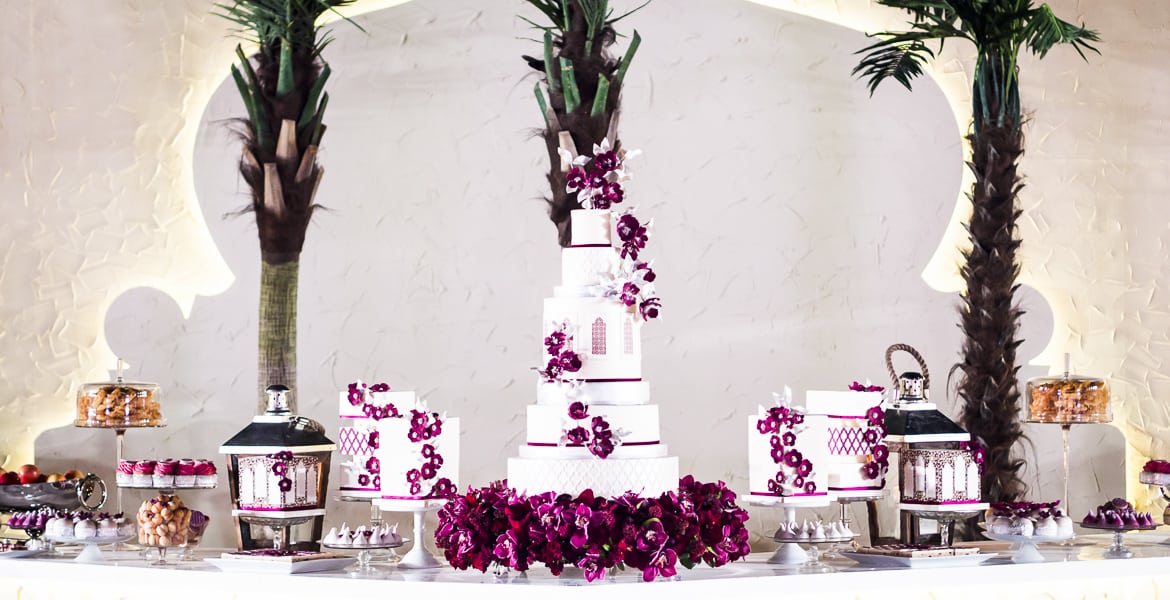 A Middle Eastern Royal Wedding 2015
A unique dessert table and wedding cake, with the design and decoration based on the traditional Mashrabiya patterns, for a royal wedding in the Middle East.  The table was filled with cakes and treats as well as beautiful floral arrangements, lanterns and traditional Arabic sweets.
---
---
Nobody does whimsy quite as magically as Miller.
– The Independent, London, UK