Dessert Tables
Let us transform your event into patisserie heaven with one of our magical dessert tables. We've put together majestic selections for royal families across the world as well as wedding and events closer to home, so our dessert tables are fit for a king or queen – literally! See below for our range of cakes, biscuits and other sweet treats, and get in touch to discuss the tailor-made dessert table of your dreams.
Desserts and Treats
Browse our selection of customisable sweet treats to fill your dessert table below.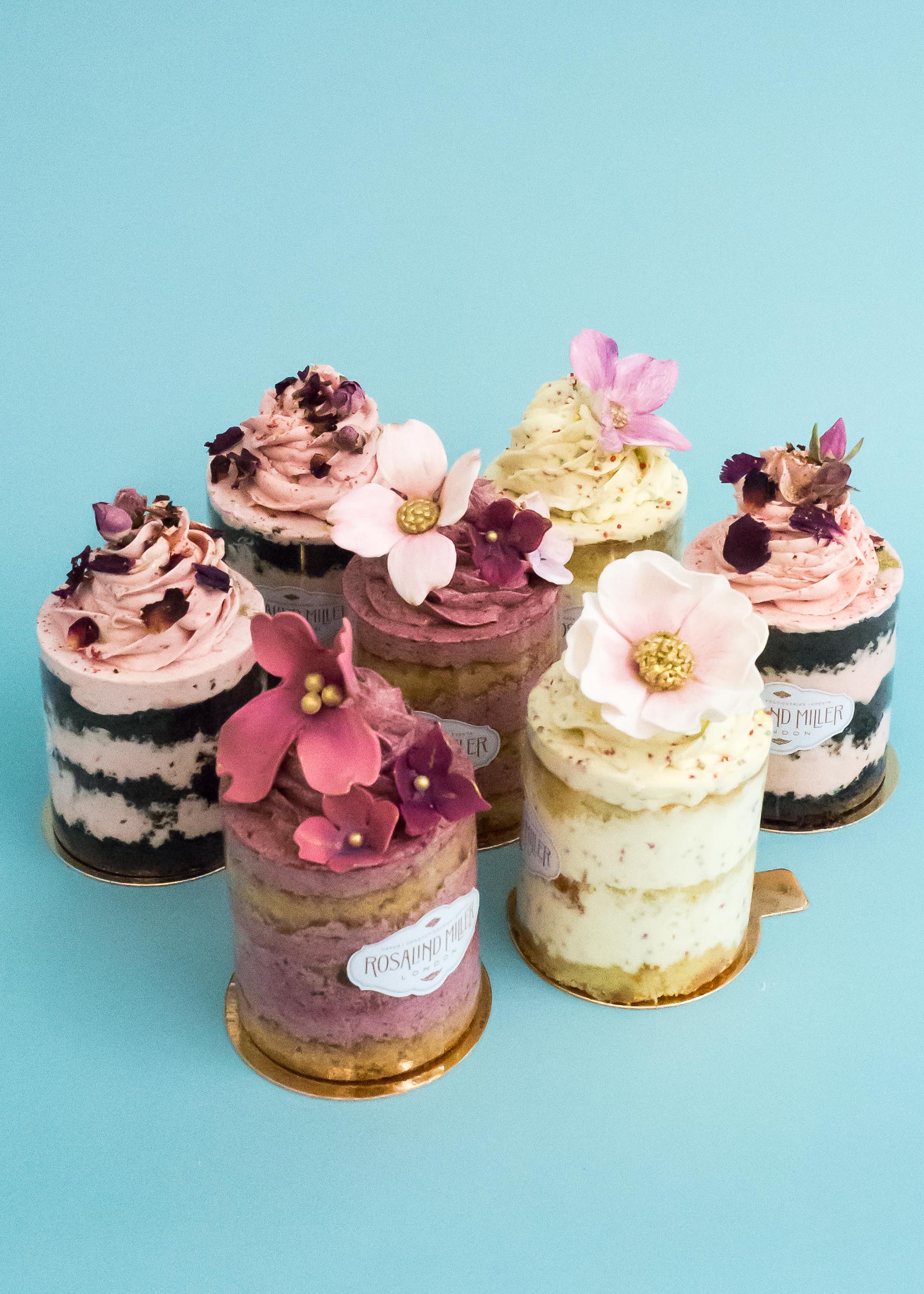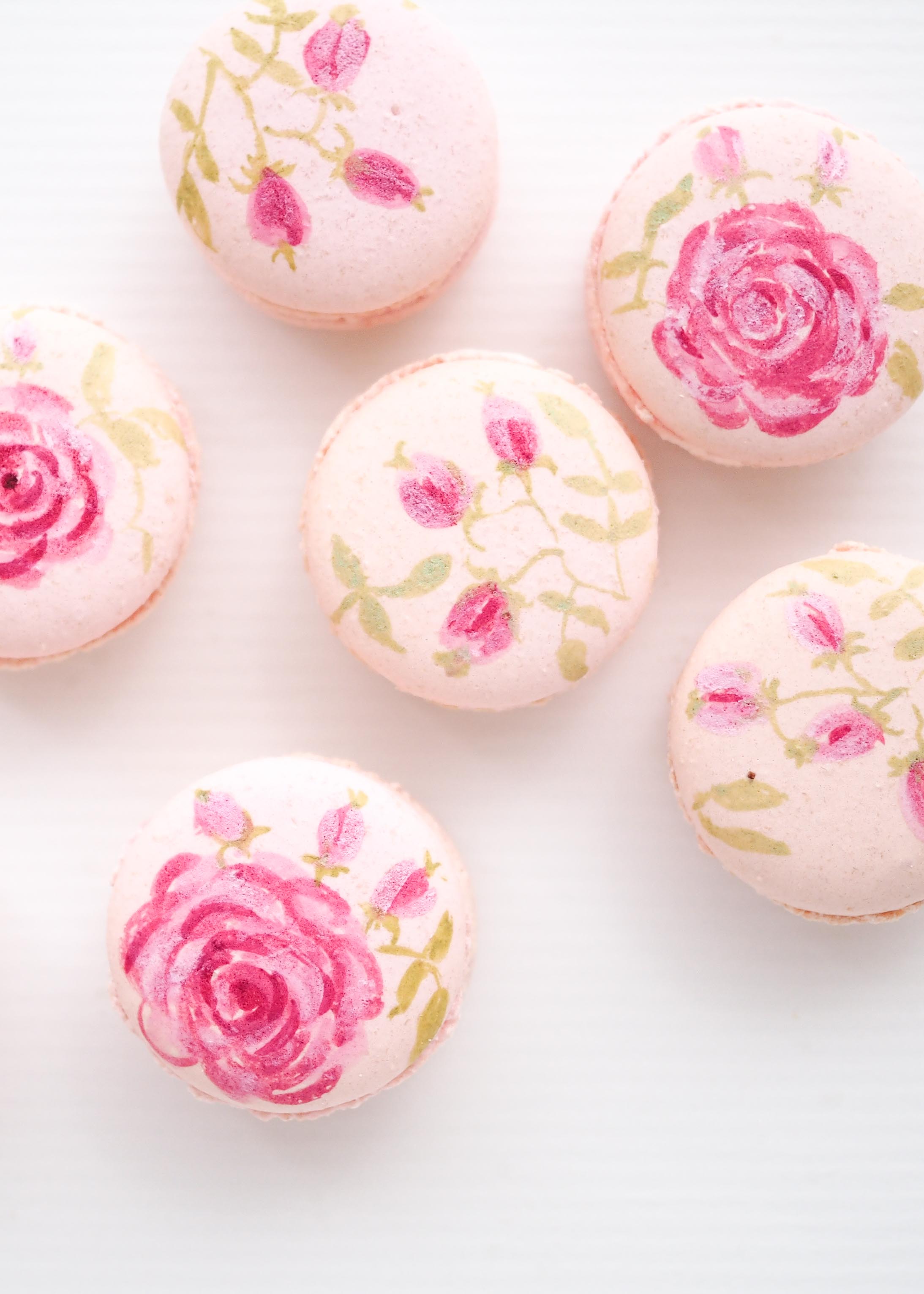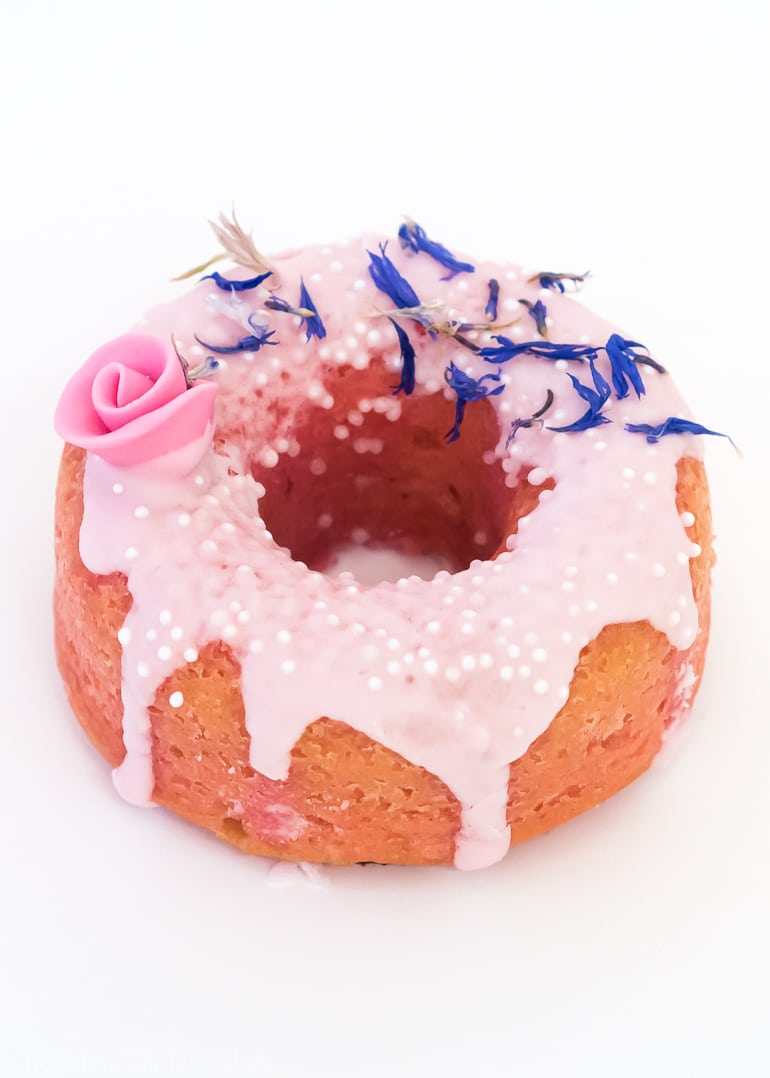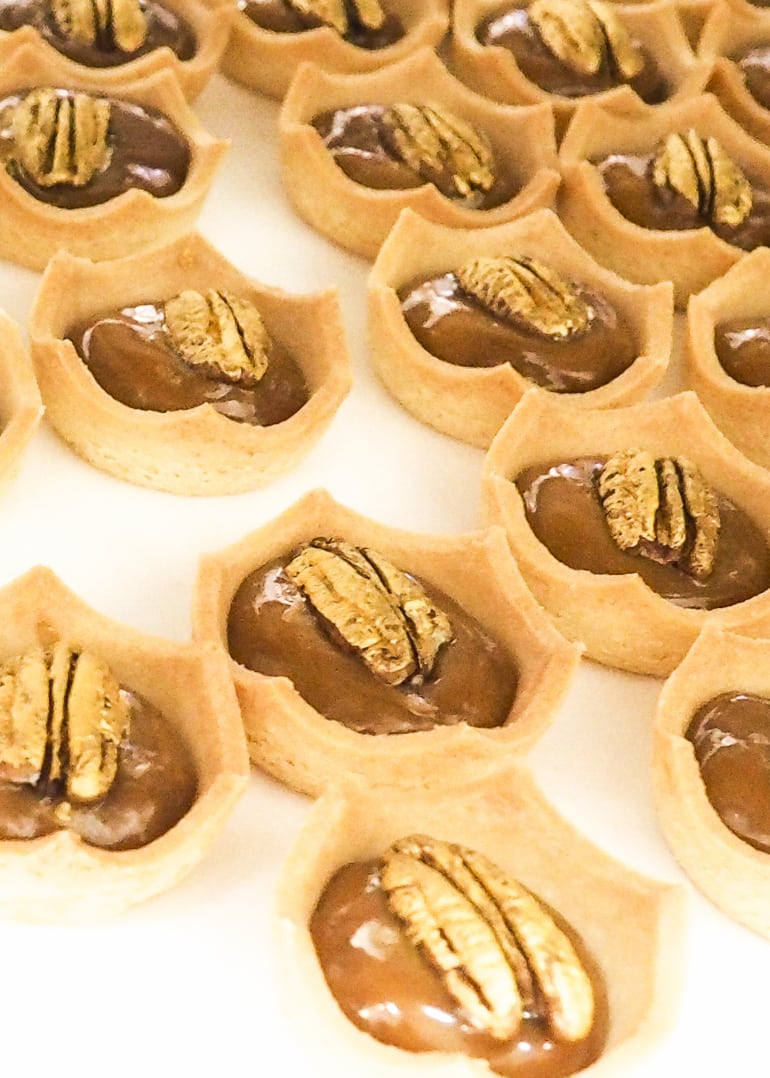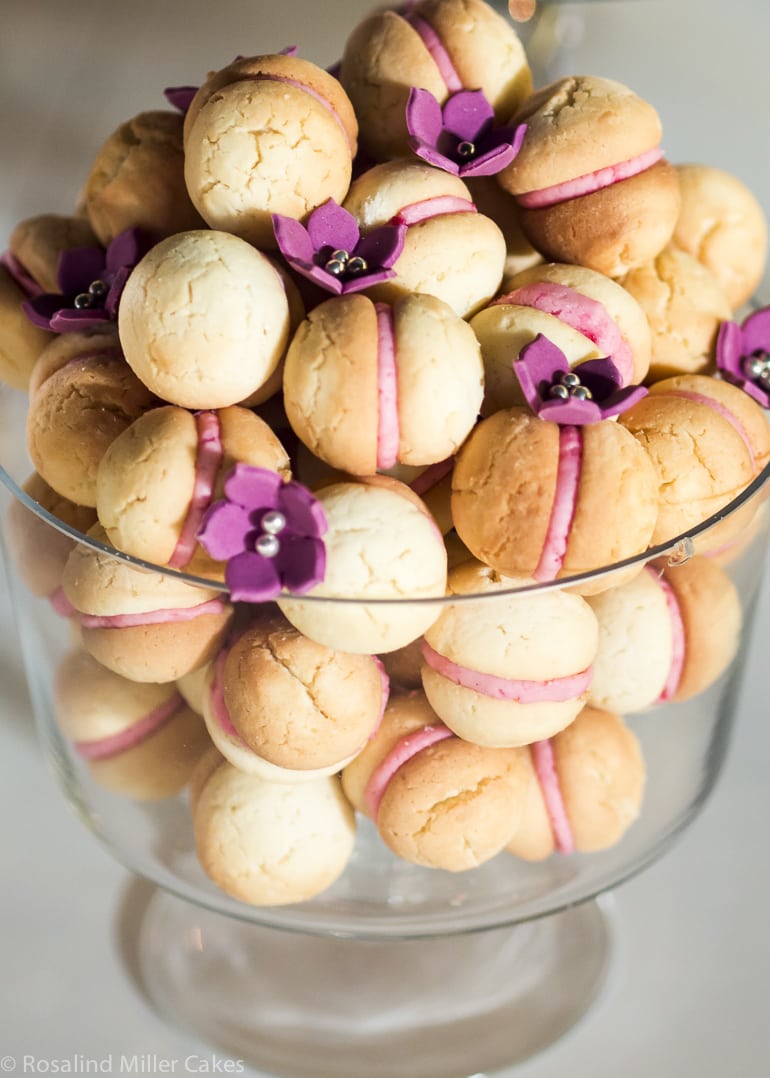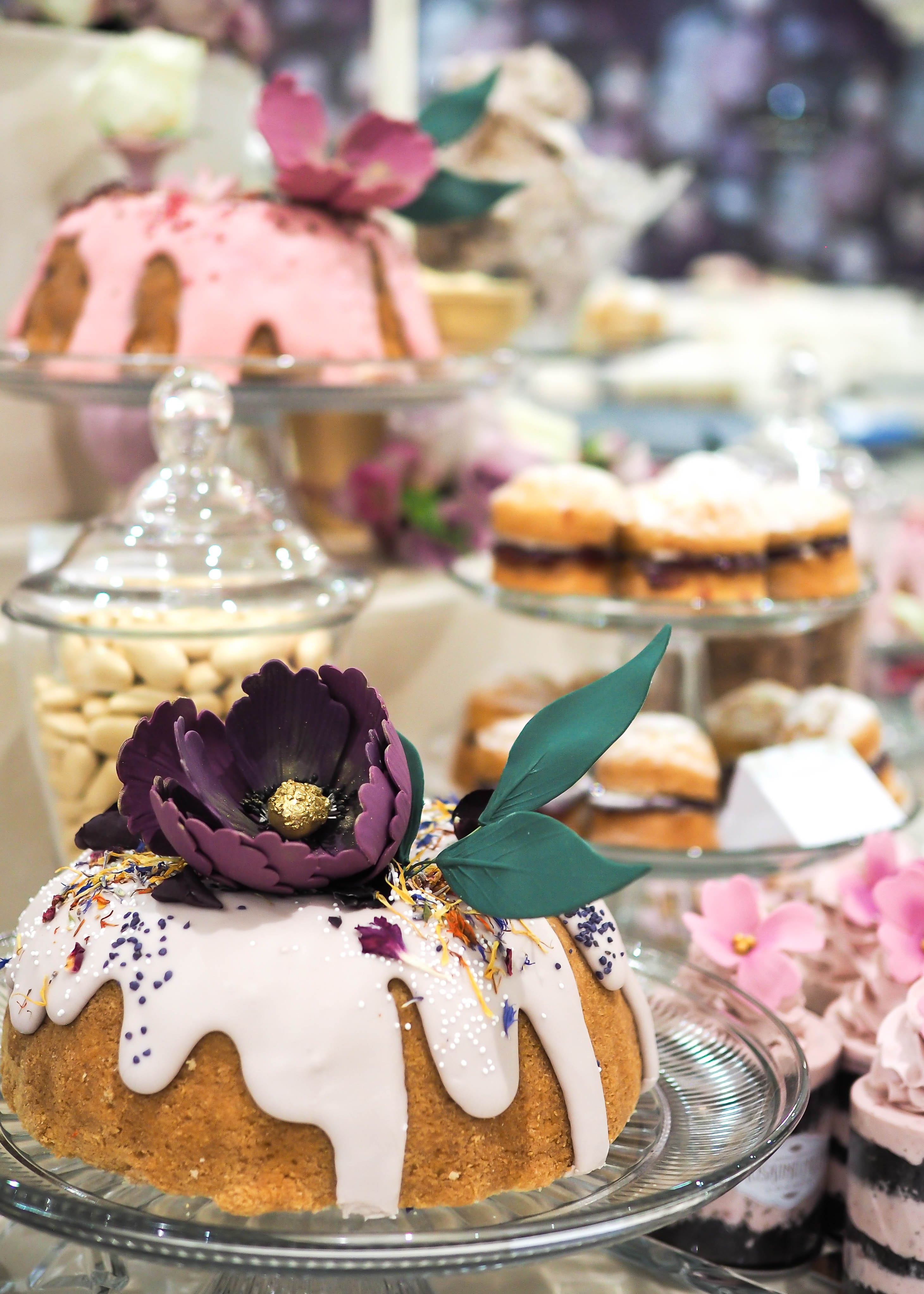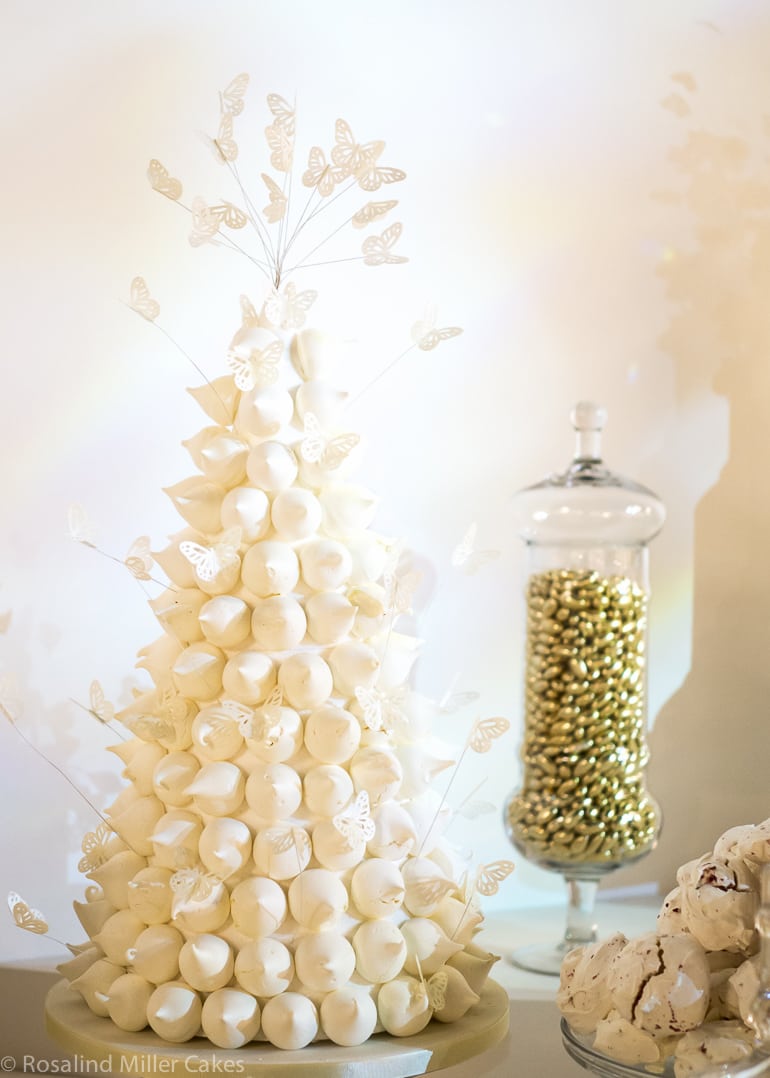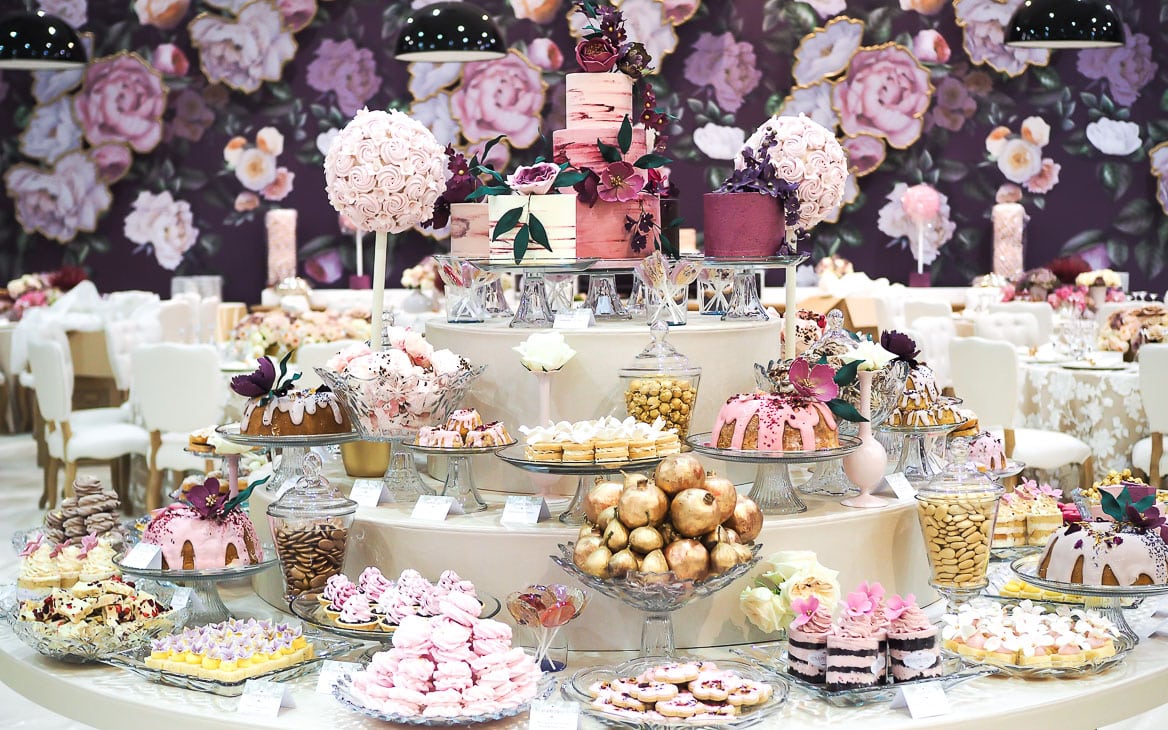 Middle Eastern Royal Wedding
A rich colour scheme of burgundy, pinks and maroons was the brief for this beautifully abundant dessert table. Filled with an assortment of sweet treats, including mini lavender and Earl Grey bundt cakes, meringue swirl sandwiches with rose buttercream, and pistachio and cardamom cake canapés. The two dessert tables were accompanied by a towering wedding cake, over 2.5m high.
---
Eid Dessert Table, London
A dreamy pastel coloured dessert table for an Eid celebration.
---
Middle Eastern Royal Wedding
A breath-takingly vast peach, ivory and gold dessert table, spanning 15 metres. The brief was inspired by the bride's Valentino gown, featuring hundreds of delicate sugar flowers and butterflies.
---
A beautifully minimal dessert table, in a sparkling gold and ivory theme.
---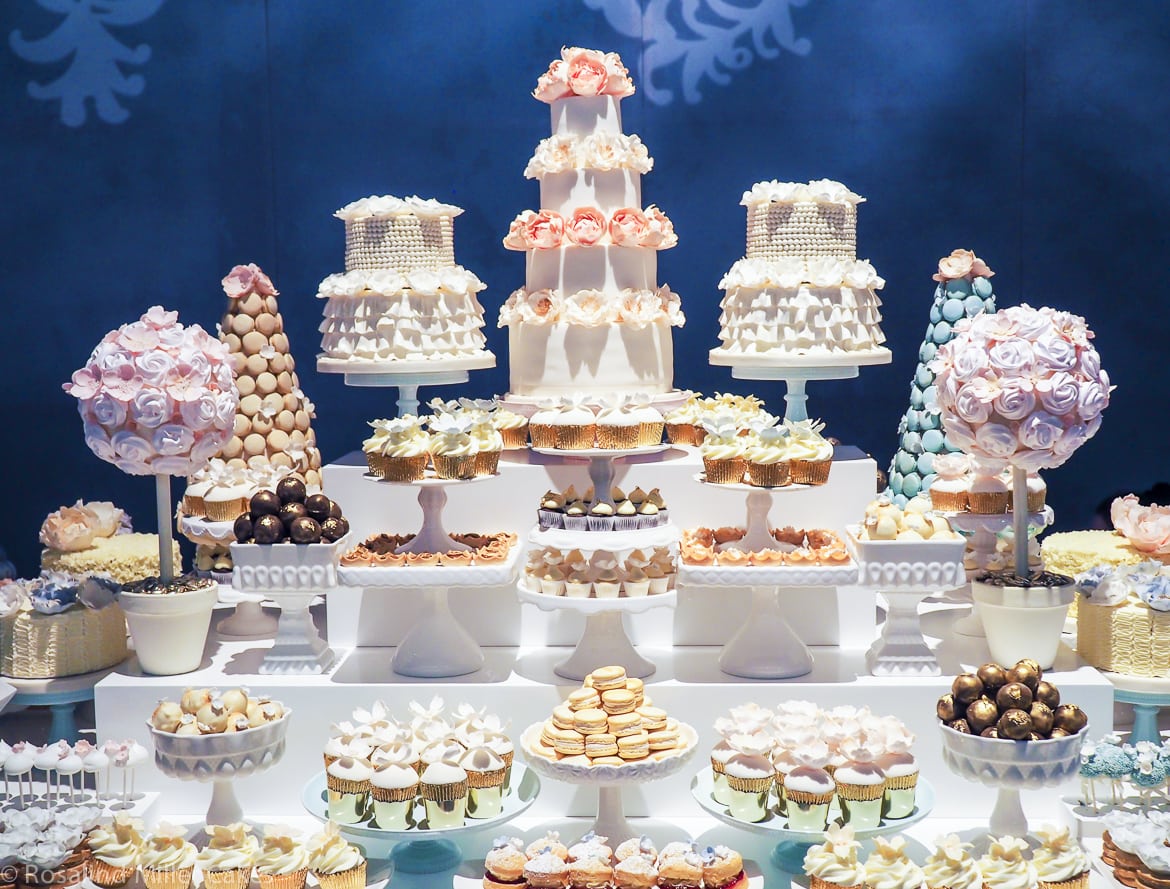 Middle Eastern Royal Wedding
Our first dessert tables for a Middle Eastern Royal Wedding to feed 1000 guests. The tables were coupled with a majestic wedding cake, almost two metres high, and covered in 100s of individual handmade sugar roses.
---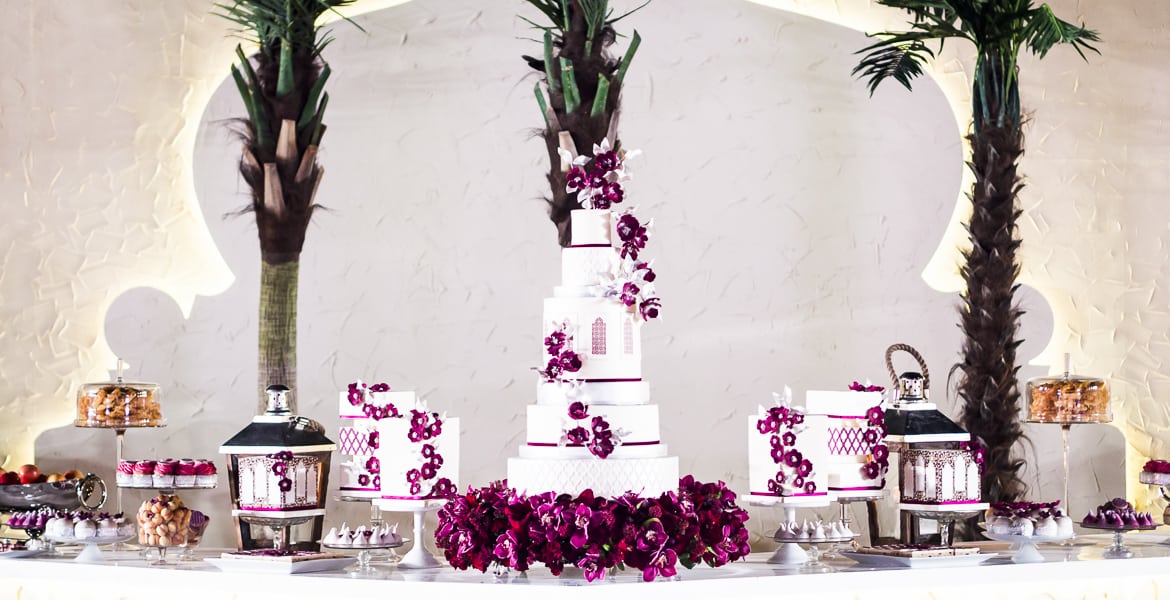 Middle Eastern Royal Wedding
A traditional Mashrabiya patterned dessert table.
---
---
Now Available
for
Online Ordering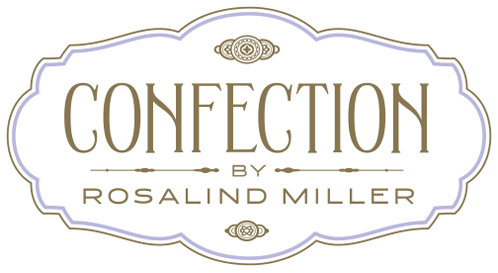 Our new ready-to-order luxury cakes & confections.
Visit CONFECTION by Rosalind Miller >
Use code RMC15 for 15% off your order!
---
Thank you for creating a beautiful wedding cake, it was stunning and we loved it. You created a vision that complemented our theme and day perfectly.
– Amanda, London