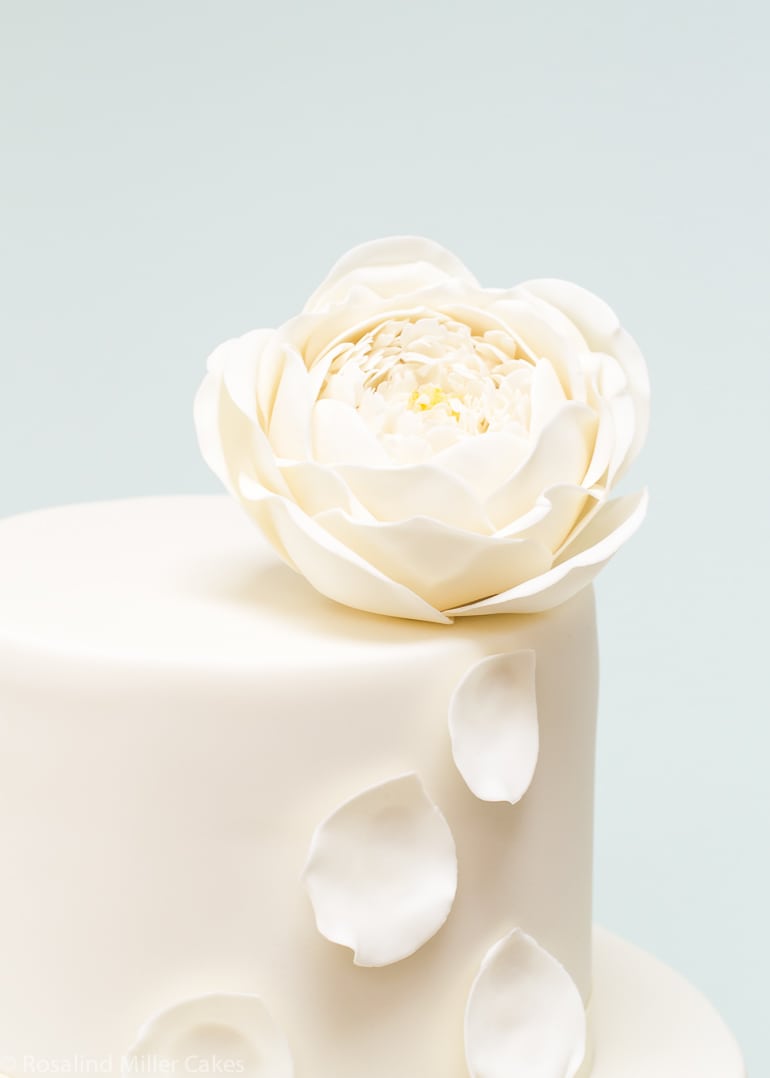 This simple 3 tier ivory cake design exudes elegance with an Old Englishsugar rose topper and a cascade of falling rose petals.
---
Now Available
for
Online Ordering
Our new ready-to-order luxury cakes & confections.
Visit CONFECTION by Rosalind Miller >
Use code RMC15 for 15% off your order!
---
Working with trusted and reputable vendors is key for us, which is why Rosalind and her team are at the top of our speed dial - they make is easy for us! Every creation is a masterpiece and tastes as good, if not better, than it looks. Perfection!
– Bruce Russell - ByBruceRussell,