Events
At Rosalind Miller Cakes we also specialise in creating innovative commissions for private, press and corporate events. Rosalind's background in art and design means that no idea – from show-stopping centrepieces and edible installations, to branded desserts and the smallest details – is too big, small or far-fetched for our brilliantly creative team to bring to life in sugar.
You can see our upcoming events and discover more about some of our past events below.
Please get in touch with us to discuss how we can create something unique and memorable for your event.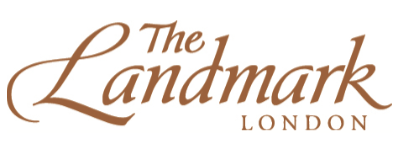 Sugar Flowers and Cupcake Masterclass at The Landmark London
Saturday 26th March 2016
We will be teaching this masterclass as part of The Landmark London's 'Wedding Masterclasses'. During the class you will learn how to decorate your own cupcakes, covering how to pipe a buttercream swirl, make a variety of sugar flowers and decorations using cutters and moulds.
Classes are £130.00 and include a 3 course lunch. Read more here.
---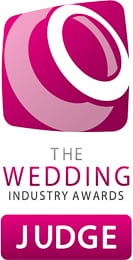 The Wedding Industry Awards 2016
January 2016
After winning The Wedding Industry Awards national title of 'Best Wedding Cake Designer' in 2013 and 2014, they asked Rosalind in 2015 to be a judge in the same category. She is returning to judge the wedding cake category in the 2016 awards, which will be held on January 14th 2016.
---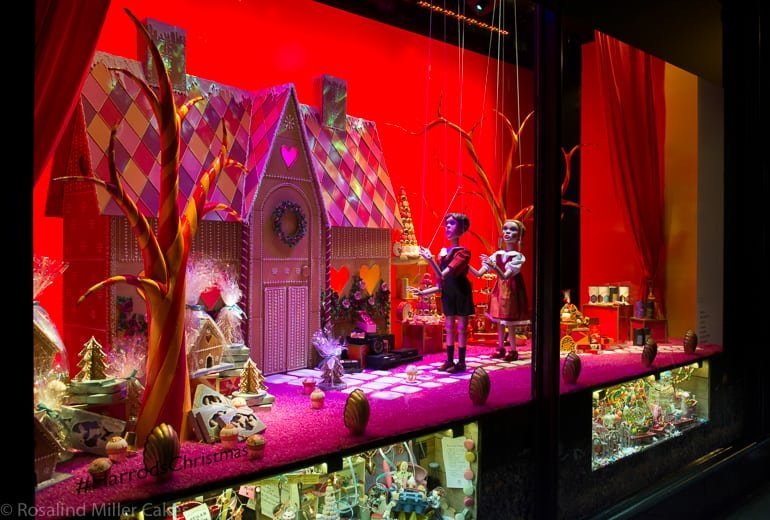 Harrods Christmas Window 2015 - Giant Gingerbread House
December 2015
For their Christmas 2015 window display, Harrods commissioned us to make a giant gingerbread house, standing at nearly 2 metres tall and 3 metres wide. The house is constructed of over 42 large gingerbread tiles weighing 40 Kg and around 200 sugar roof tiles, with 33 hours of baking and 20 hours of hand-piped sugar details. It takes centre stage in one of the main windows on Brompton Road, and alongside it you can see our Mini Gingerbread Houses, Gingerbread Christmas Trees and Gingerbread Reindeer Biscuits (available to buy in store). See our Harrods Christmas products here.
---
Quintessentially Weddings Atelier
March 2015
In Spring 2015 we showcased our new wedding cake designs, 'The Botanical Collection', at the Quintessentially Weddings Atelier at Somerset House. The Atelier featured some of our favourite bridal brands including Jimmy Choo, Chanel, Phillipa Lepley and Shane Connolly, and guests were treated to canapés, champagne, and a selection of our cake flavours including Lavender, Rose, Lemon, an Raspberry and Vanilla.
---
'Stealing Beauty' Harrods Window Display
February 2015
Rosalind Miller Cakes was invited to take part in a very special event; the takeover of the iconic Harrods window displays on Hans Crescent by suppliers from the Harrods Food Halls.
Harrods commissioned us to design 3 new cake designs for a wedding cake display which was unveiled in the windows on Saturday 21st February.
For this unique display we designed 'The Botanical Collection', featuring hand painted flowers inspired by botanical illustrations, and handmade sugar flowers.
---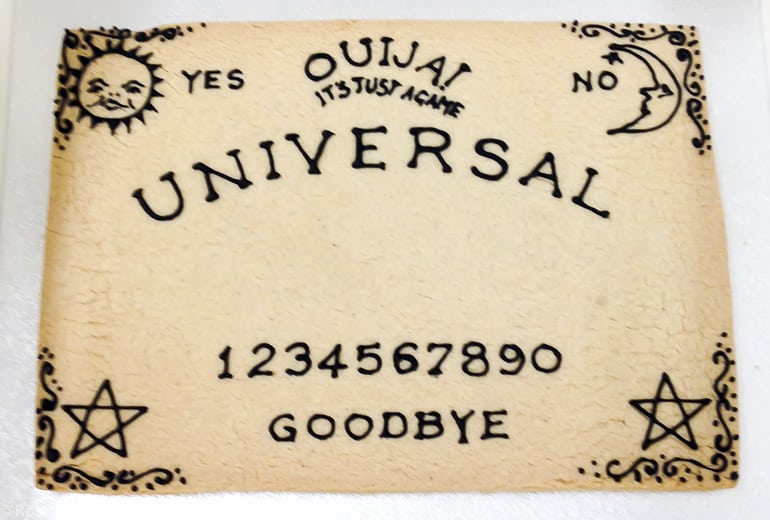 'Ouija' - Film Press Event
October 2014
Working with a press team, we created these personalised Ouija Board biscuits for the release of the 2014 film, Ouija.
---
ELLE Weddings Launch
September 2014
For the launch of the new ELLE Weddings magazine we provided cake for guests to sample at the event and take-home cake slices in individual boxes.
View a recap of the event on Elle UK.
---
Vogue Festival
March 2014
We designed fashion trend-inspired cupcakes to go on sale at the Harrods Cafe for the Vogue Festival 2014.
---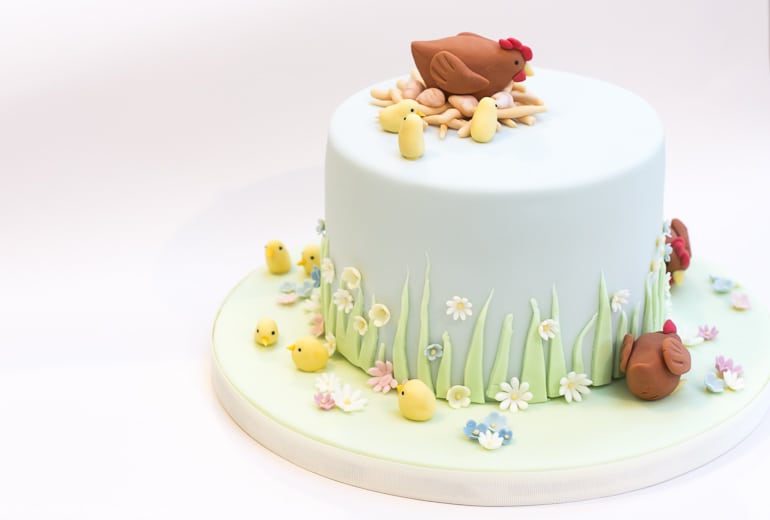 Happy Eggs 'Eggstreme Recipes' Press Event
November 2013
We were hired to create 6 'hen-themed' recipes for a Happy Eggs press event. We created hen and egg cakepops, savoury parmesan chick biscuits, hen and chick cupcakes, and a very cute chicken and chicks birthday cake.
---
The Most Expensive Cupcake in the World
September 2013
We were commissioned by the Food Network to create 'the most expensive cupcake in the world' for an event to celebrate 'National Cupcake Week'. The cupcake was made with some very lavish ingredients, including Hawain AA tea, Chateau Y'quem wine, Charbonnel et Walker chocolate, Ritz Escoffier champagne jam and 24 carat gold leaf. The £768.85 cupcake was unveiled on the final day of fashion week and guarded by a security guard throughout the day.
---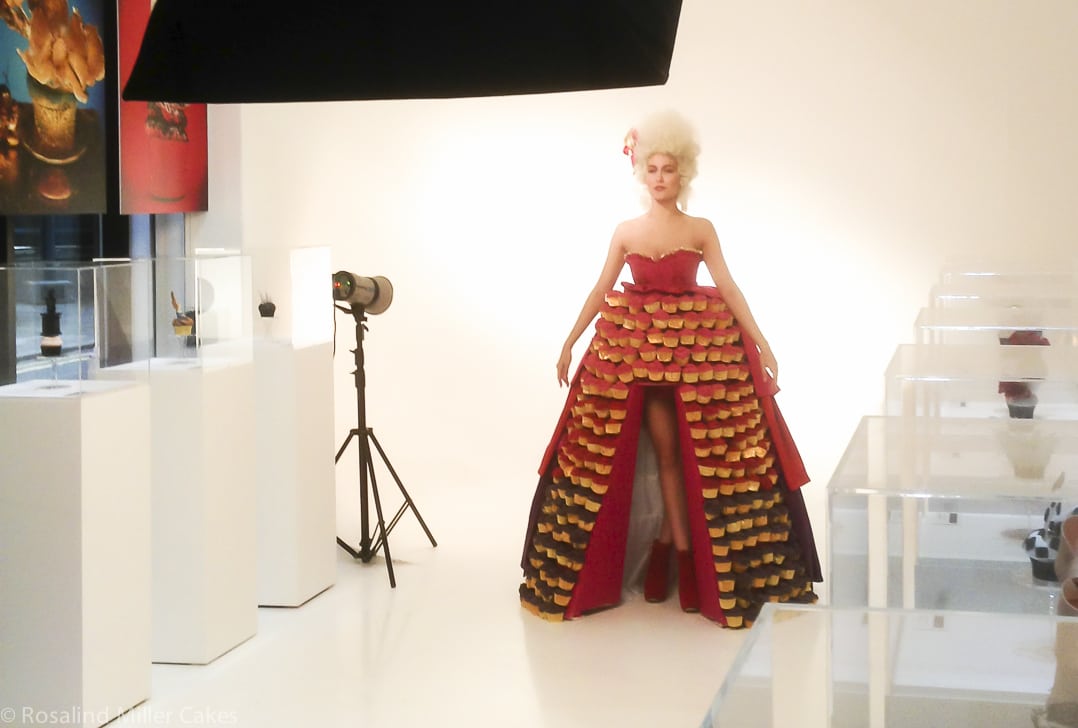 Food Network Cupcake Exhibition
September 2013
We were also asked by the Food Network to create edible cupcake art to coincide with fashion week. We created ten cupcake designs inspired by different fashion trends that season, which were on display at a pop-up Food Network cupcake exhibition. We also made 400 buttercream cupcakes for a lavish 'cupcake dress', as modelled in the picture.
---
Marie Antoinette at The V&A
December 2012
For an event at the Victoria and Albert Museum we created this giant sugar sculpture of Marie Antoinette, made entirely from sugar with a cake centre.
---
The Experimental Food Society
October 2011
We created an array of beautiful sugar flowers and a sugar tree adorned with sugar blossoms for an installation at the annual Experimental Food Society Spectacular.
---
---
The cake was absolutely beautiful and much more amazing than I could have imagined.
– Ruby, Ladywood Estate