Decorated Cupcakes
Our flawless fondant and delectable buttercream cupcakes are perfect for celebrations and weddings. They can be served alone, in a cupcake tower, as part of a dessert table. They also make for wonderful wedding favours and gifts, and come in a range of delicious flavours.
We also offer mini cupcakes and corporate cupcakes (with printed or piped logos and decorations).
Please get in touch to discuss further or place your cupcake order with us.
Fondant Cupcakes
Our beautifully decorated fondant cupcakes – light and fluffy sponge cake topped with smooth buttercream and a dome of sugarpaste – feature exquisite sugar flowers, stunning decorations and detailed piping. They make a lovely display for weddings and celebrations, and are perfect gifts and wedding favours.
There is a minimum order of 24 for fondant cupcakes. Prices start from £7.00 each.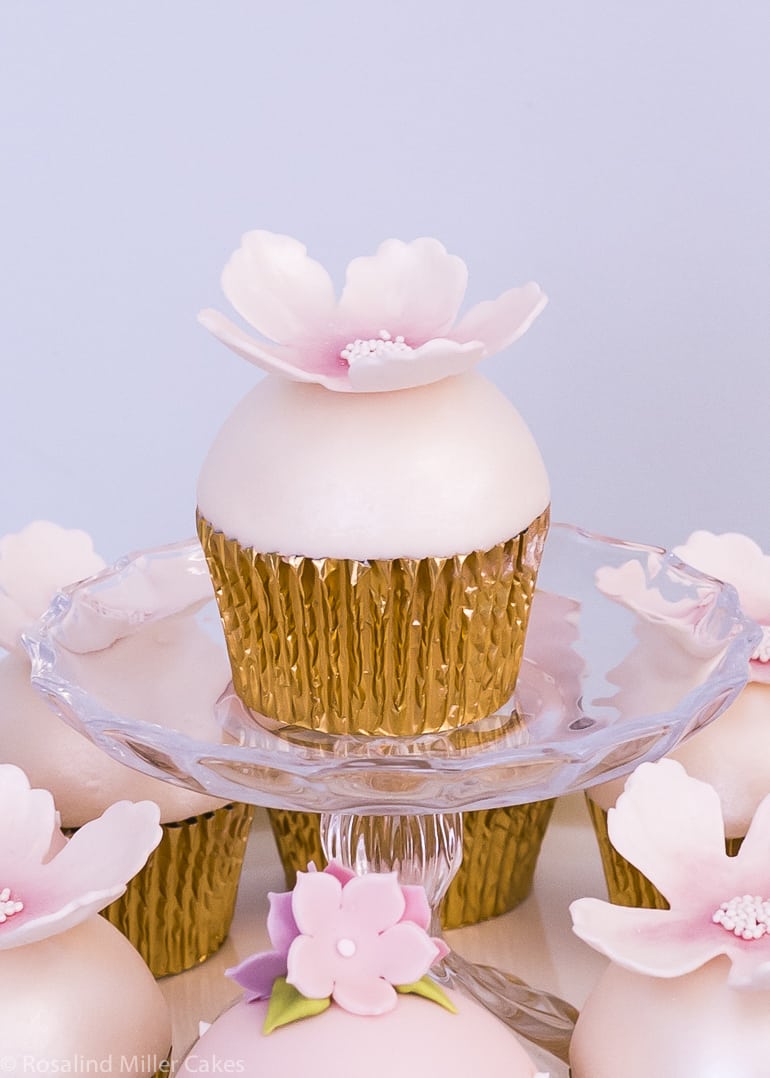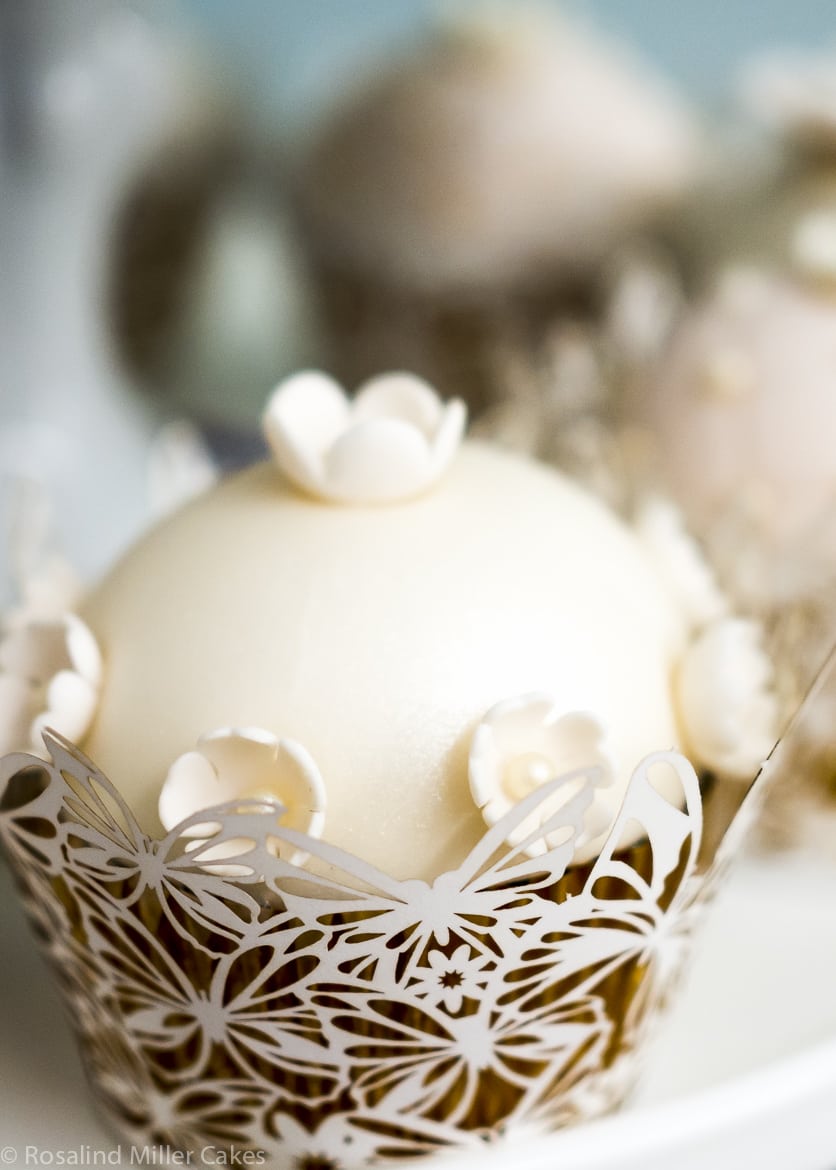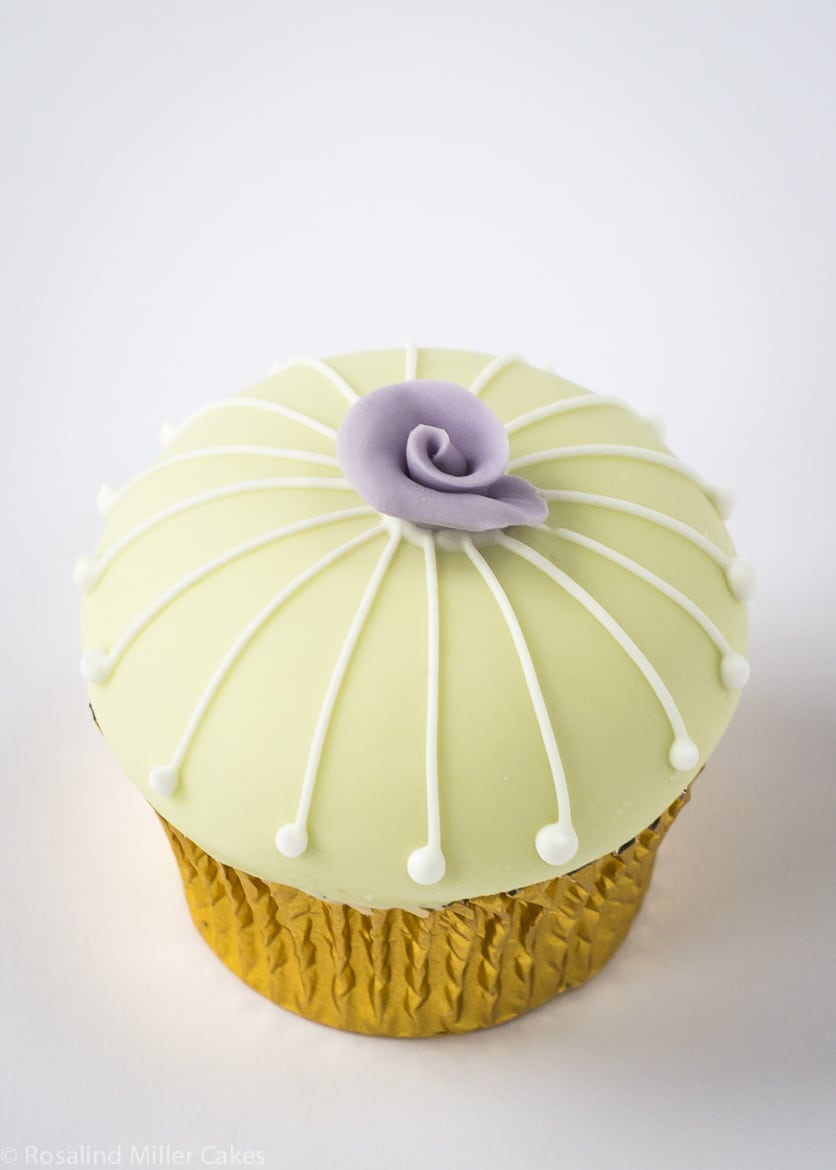 ---
Buttercream Cupcakes
Our delicious buttercream cupcakes, with a swirl of smooth buttercream on top of fluffy sponge cake, featuring beautiful hand made sugar flowers and decorations, are a great alternative to a traditional cake.
There is a minimum order of 48 for buttercream cupcakes. Prices start from £4.00 each.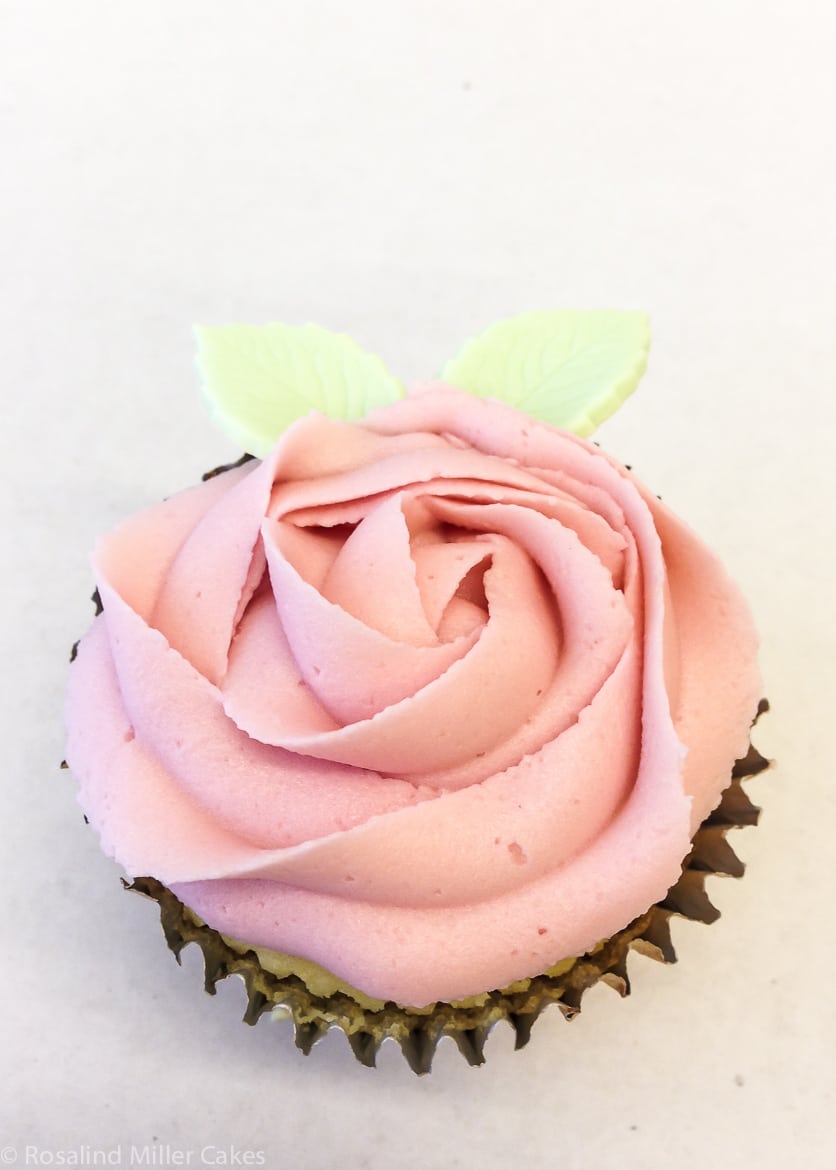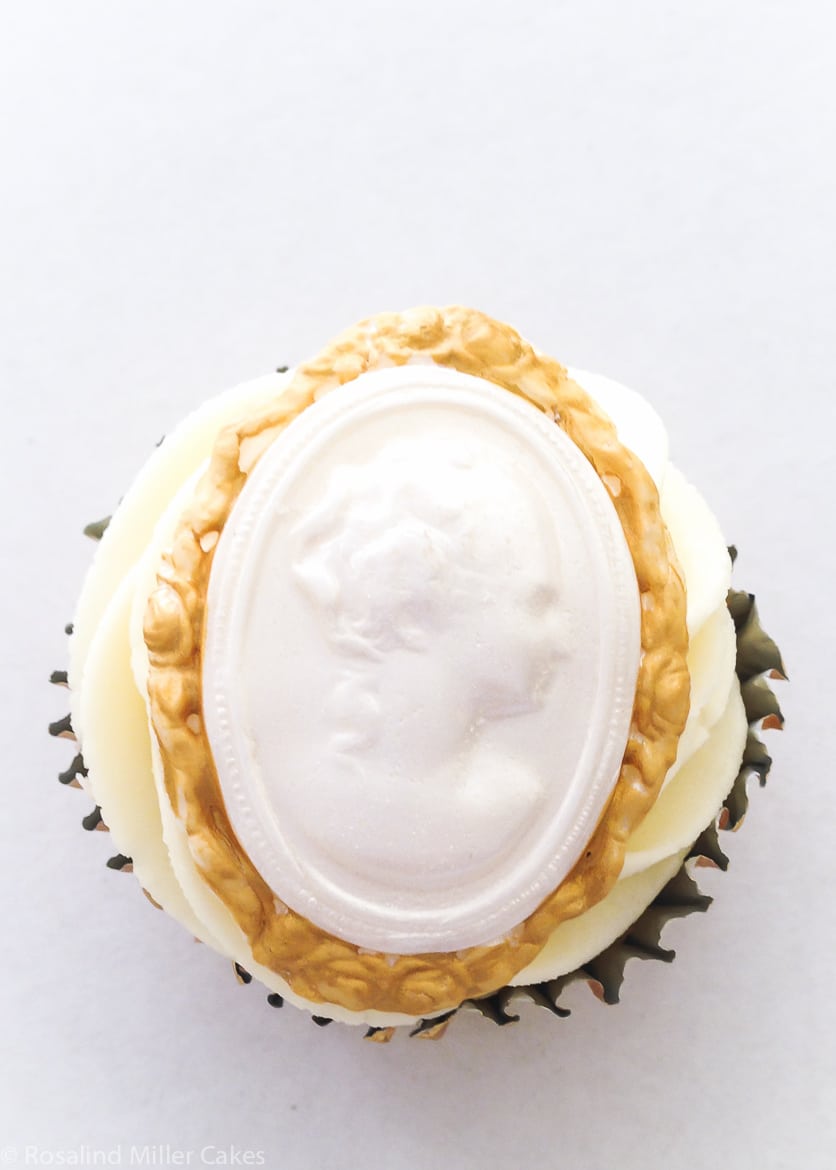 ---
Mini Cupcakes
Bitesize treats with piped buttercream – perfect for parties and dessert tables.
There is a minimum order of 60 for mini cupcakes. Prices start from £1.50 each.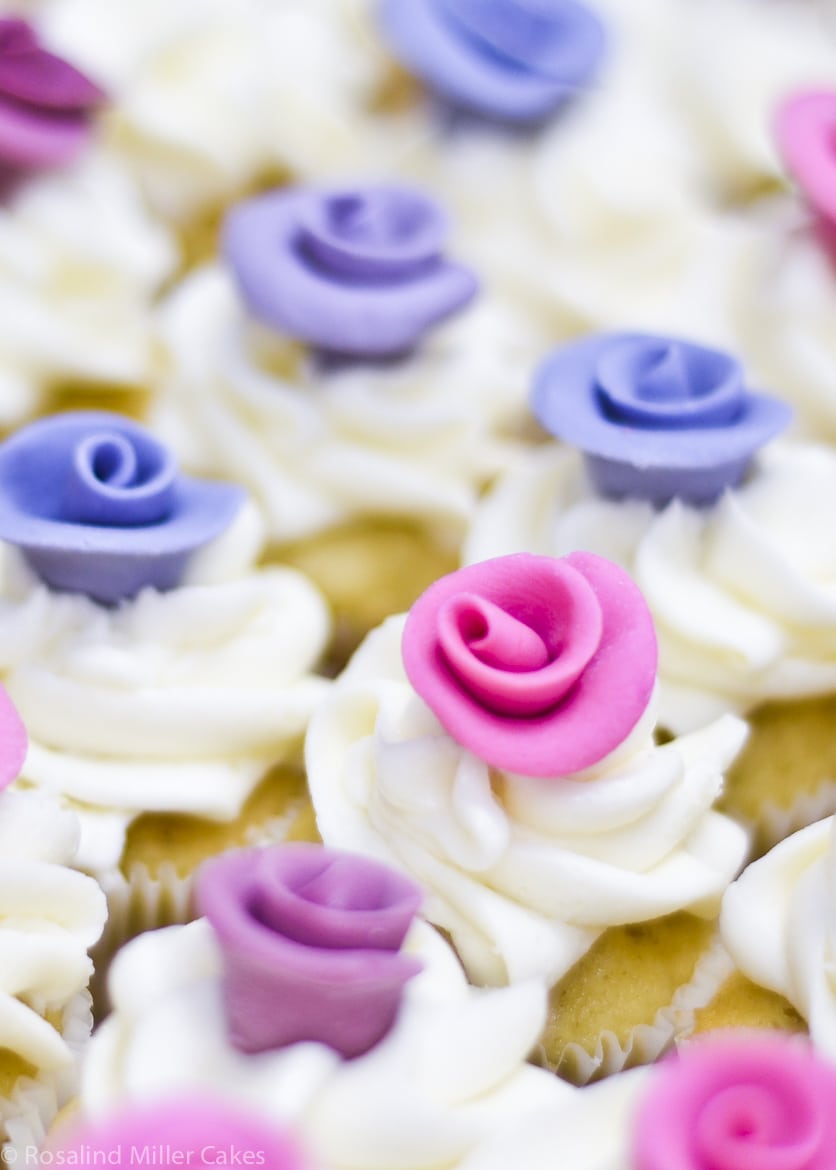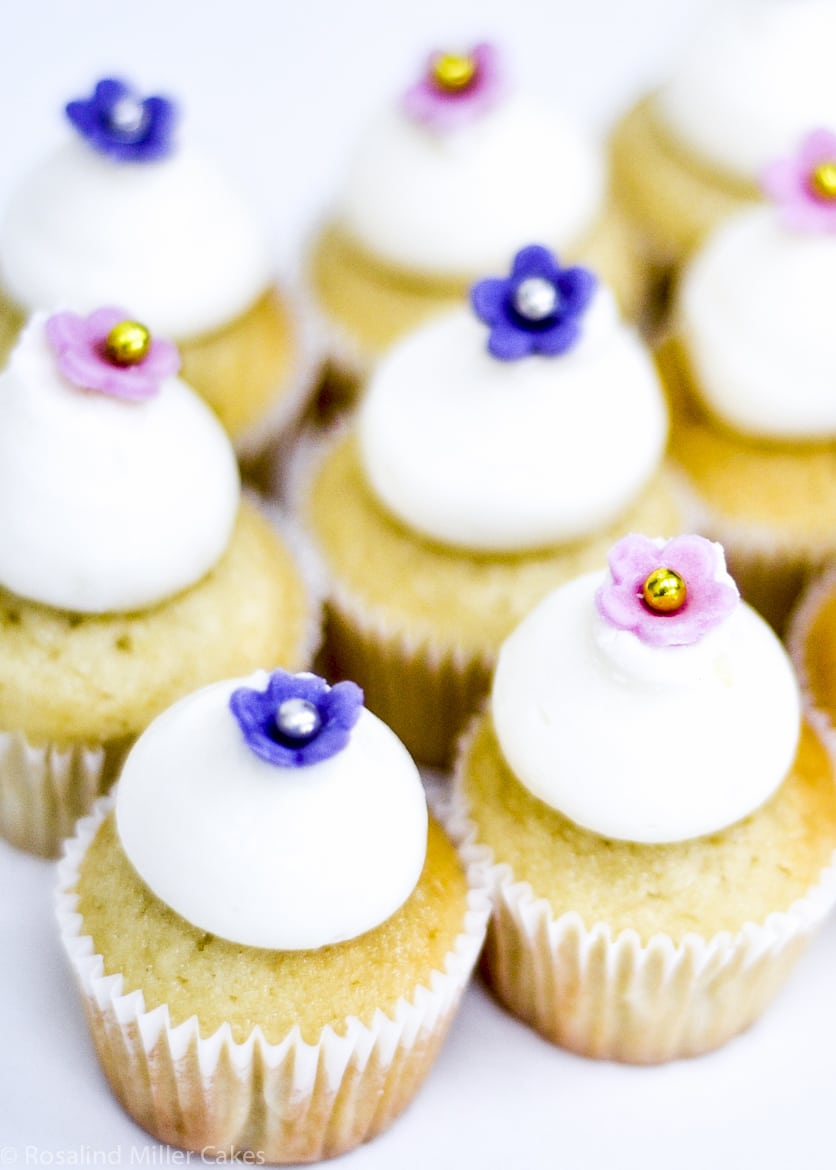 All mini cupcake designs are also available in the regular size cupcake.
---
---
Thank you for creating a beautiful wedding cake, it was stunning and we loved it. You created a vision that complemented our theme and day perfectly.
– Amanda, London